Mikhail Larionov
Russian Painter, Writer, Illustrator and Set Designer
Born: May 22, 1881
Tiraspol, near Odessa, Russia
We acknowledge all styles as suitable for the expression of our creativity, those existing both yesterday and today
Summary of Mikhail Larionov
The groundbreaking work of Mikhail Larionov helped to bring the Russian avant-garde to new prominence in the first decades of the twentieth century. With work rooted in such disparate arenas as folk art, icons, prints, modern science, and optics, Larionov, along with his lifelong partner, Natalia Goncharova, was responsible for introducing not only the first non-objective painting style in Russia, but also a new distinctly Russian style of painting that eschewed Western influence in favor of models based in Russian history and experience. With wit, determination, and an early penchant for iconoclasm, Larionov sought to pull the backward-looking Russia, still steeped in traditional peasant arts and the mysticism of the Orthodox religion, into the realm of modern art. Like Kazimir Malevich, he made use of and transformed these seemingly naïve native traditions in order to create a new and radical art for Russia.
Accomplishments
Biography of Mikhail Larionov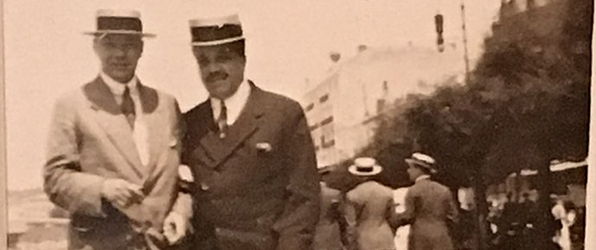 Mikhail Larionov was born into a Russian Orthodox family in Tiraspol, Russia, in 1881, in the home of his mother's parents. His father, Fedor Michailovich Larionov, was a doctor and pharmacist at the Tiraspol Military Hospital, and his mother, Aleksandra Fedorovna Petrovskaya was a farmer's daughter.
Important Art by Mikhail Larionov
Influences and Connections
Influences on Artist
Influenced by Artist
Influences on Artist
Artists
Viktor Borisov-Mustatov

Vasily Baksheev

Valentin Serov

Isaak Levitan
Influenced by Artist
Movements
Neo-Primitivism
Useful Resources on Mikhail Larionov