James Turrell
American Sculptor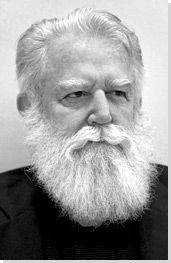 Born: May 6, 1943
Los Angeles
There is a rich tradition in painting of work about light, but it is not light - it is the record of seeing. My material is light, and it is responsive to your seeing - it is nonvicarious.
Summary of James Turrell
A fighter pilot with a degree in psychology, Turrell's earliest installations used a slide projector to beam light onto the surface of the walls of an empty room. The effect owed much to the work of Color Field painters (Rothko in particular), and expanded the definition of art to include light-filled spaces. Over the years, Turrell's work has evolved along with advancements in light-based technology, but it remains focused on the viewer's perception of light. His installation at the Guggenheim in 2014 filled the space with colored light that shifted from hue to hue in a timed sequence, eventually covering the full spectrum. His magnum opus, begun in 1977, is a volcanic crater in central Arizona, replete with apertures and tunnels that will eventually afford us glimpses of light from other galaxies. As Turrell himself puts it, the material of light is "nonvicarious" (i.e. you can't experience it without being there). In doing away with the material art object in favor of a perceptual experience, Turrell is pushing the boundaries of the definition of art.
Accomplishments
Turrell's work lies at the intersection of two ideas: that art can be made with non-traditional materials, and that an artwork might be an idea or an experience, as opposed to a thing. Turrell transforms light into art by manipulating the viewer's experience of it, testing the limits of these two ideas, both of which are fundamental to Conceptual art.
While his work is in a class by itself, Turrell's art is aligned with the Minimalist project to transform the viewer's experience of the object (or in this case, not an object at all, but a light-filled space).
Deeply informed by the psychology of perception, Turrell's work aims to reveal how vision intersects with the brain. Optical illusions and/or perceptual uncertainty are a vital dimension of his work - yet another reason you have to be there to experience it.
Part of the excitement of Turrell's work is its mixture of old and new. He consistently uses the latest available computer and light-based technology to intensify and control his optical effects. At the same time, the work is site-specific, linking it with prehistoric art and astrology. Sites such as Stonehenge (the massive prehistoric stone formations in Wiltshire England), and other prehistoric spaces used light to manipulate the viewer's experience of the environment. These are the early ancestors of Turrell's Skyspaces.
Turrell's focus on the nature of perception, as opposed to the environment, separates him from the Land art movement. While Robert Smithson's Spiral Jetty and Walter de la Maria's Lightning Field are important precedents for the ambitious scale of his work, he is "not an 'earthwork' artist." As he puts it, "I'm totally involved in the sky."
Biography of James Turrell
Turrell was born into a Quaker family in Los Angeles in 1943. He tells a story of sitting in the Quaker meeting house with his grandmother when he was five or six years old. When everyone closed their eyes at the beginning of the meeting, he asked his grandmother what they were supposed to be doing. She told him: "Just wait, we're going inside to greet the light.'" Arguably this episode greatly influenced his early fascination with light. Turrell got his pilot's license at 16 years old, following in the footsteps of his late father, who had been an aeronautical engineer. Because of his Quaker background, he was not a good candidate for service in the Vietnam War, but while still in his teens he was sent for alternative service to Laos. He flew U2 planes, legendary single-jet engine, ultra-high altitude aircraft developed by the U.S. Air Force for reconnaissance. Flying these secret missions over Tibet and the Himalayas exposed him to changes in vision at high altitude. This attuned him to extraordinary meteorological phenomena.
Important Art by James Turrell
Influences and Connections
Influences on Artist
Influenced by Artist
Influences on Artist
Friends
Robert Irwin

Douglas Wheeler
Useful Resources on James Turrell