Mierle Laderman Ukeles Artworks
American Sculptor, Photographer, and Conceptual Artist
Born: 1939
Denver, Colorado, USA
Progression of Art
1964
Second Binding
Second Binding is an early sculptural work composed of a mass of wrapped, stuffed, bulbous forms, which are dyed black, red, orange, yellow, and brown to give the appearance of something organic and fleshy.

This work is one of several sculptures that Ukeles made while attending the Pratt Institute. The work caused a lot of controversy at the school, with administration demanding it be removed from the graduate studio as they considered the sculptures "pornography" created by an "oversexed" woman. When Robert Richenberg, her favorite professor, ignored these requests, he was dismissed from his position. Ukeles herself was not expelled as she had feared, however, she was made to feel "extremely unwelcome", which led to her dropping out after one more semester.

Speaking about leaving the school and these early works she says, "I almost fell apart. But I knew I was onto something very important. The work had value because it was my work." She rejected the idea that these visceral abstract works were "pornographic" and considered these "bindings" to be like "energy pods," stuffed to the point of bursting with rags, "like images of energy captured".
Cheesecloth stuffed with rags and newspaper, dye, and aluminium foil on canvas
1969
Maintenance Art Manifesto
The tension she felt between her role as an artist and her role as a mother led Ukeles to write her three-and-a-half page Maintenance Art Manifesto in 1969. The manifesto emphasizes maintenance (domestic, as well as general/public and earth maintenance) as a creative strategy. In the manifesto, she also challenges the domestic role of women, and proclaims herself a "maintenance artist". She explains that the manifesto came about when she "felt like two separate people...the free artist and the mother/maintenance worker.... I was never working so hard in my whole life, trying to keep together the two people I had become. Yet people said to me, when they saw me pushing my baby carriage, 'Do you do anything?'...Then I had an epiphany... I have the freedom to name maintenance as art. I can collide freedom into its supposed opposite and call that art. I name necessity art." She reiterates this view in the manifesto, writing, "I am an artist. I am a woman. I am a wife. I am a mother. (Random order). I do a hell of a lot of washing, cleaning, cooking, renewing, supporting, preserving, etc. Also, (up to now separately) I 'do' Art. Now I will simply do these everyday things, and flush them up to consciousness, exhibit them, as Art."

One part of the manifesto is a proposal for an exhibition titled Care, a show that "would zero in on pure maintenance, exhibit it as contemporary art." The show would be divided into three sections: personal (with Ukeles performing household chores in an art museum, thereby elevating domestic maintenance to the status of art), general (with Ukeles conducting interviews with members of the public about their relationship to maintenance), and earth (with various sorts of refuse being delivered to the museum, and then "rehabilitated" and "recycled"). The exhibition was never realised, as every institution she proposed it to rejected it. However, the proposal was pivotal in her career, as it laid the groundwork for the themes that would come to define it. The manifesto was one of the first artworks to make the work of the home, and mother, visible and to frame this work as art, and remains one of the most important text-based artworks in feminist and conceptual art histories - where the idea of the work is more important than what it looks like, or even if it was made at all!

The manifesto was published in Artforum in 1971 as part of a Jack Burnham article about the end of the avant-garde. This publication led to a relationship with important feminist curator, Lucy Lippard. Lippard invited Ukeles to be in c. 7,500, an exhibition of female conceptual artists she curated in 1973. The exhibition started at CalArts, and then travelled all over the USA.
Typeprint on paper
1973
Dress to Go Out/Undressing to Go In
Expanding on her Maintenance Art Manifesto, Ukeles began exploring maintenance as art by documenting her labour in the home and as a mother, including everyday, repetitive tasks like cleaning a dirty diaper or dressing her children to leave the house. By elevating domestic tasks to the realm of art, she brought attention to the importance and difficulty of domestic labour and the work of motherhood.

This series of photographs provides a moment-to-moment account of the task of dressing and undressing the artist's children, four-and-a-half year old Yael and two-and-a-half year old Raquel, in shoes, jackets, and scarves. There is a hurried quality to the sequence, which demonstrates the painstaking, repetitive, invisible work of being a mother as well as the intimacy that exists within her family. Art Historian and Cultural Theorist, Andrea List, writes that "the beautiful interplay of bodies touching, intertwining, and moving apart subtly describes the intersubjective knowledge of a mother who is in the act of working out how much of her own presence and support to give to the ever-changing development of her children ."

In this work, Ukeles uses black and white, artistic photography techniques to show us her everyday life as a mother. The careful and creative, but repetitive and exhausting work she does in looking after her children is very similar to the kinds of work that artists do, and these photographs tell us this by using the serious, sombre black and white colors, composition, and display we usually see in galleries and not family photo albums.
95 gelatin silver prints mounted on foam core with chain and dust rag
1976
I Make Maintenance Art One Hour Every Day
In later work, Ukeles extended her practice to encompass maintenance tasks outside of the home, in art institutions and the public sphere more broadly.

This performative work was exhibited as 720 Polaroid photos covering an entire wall. The photographs capture 300 maintenance workers (maids, security guards, and repairmen) at work inside a skyscraper at 55 Water Street in New York's Financial District. Ukeles spent five weeks in the building photographing the workers and asking them to classify what they were doing at that moment as work or art. She asked each worker to devote an hour of every shift to making Maintenance Art (which, by all outward appearances was identical to their customary work) and to wear a pin announcing their participation in her project. In this way, she was offering them some authorship of their own lives and actions, as well as "The Duchampian freedom to rename something, to switch something". Like earlier work, I Make Maintenance Art One Hour Every Day makes visible otherwise hidden and essential labour, which is otherwise rarely respected as important work done by diligent workers.
Polaroids
1978-80
Touch Sanitation
Building on her work with maintenance workers, Ukeles met with over 8500 employees of the New York Sanitation Department for Touch Sanitation. She shook the hand of each employee, saying, "Thank you for keeping New York City alive". She documented these encounters on a map, and meticulously recorded her conversations with the workers. In exhibitions of the project, she also presented documentation of some of the workers' private stories, in the hope of altering public perception and negative attitudes toward sanitation workers. In order to assist the artist, the sanitation department provided her with a driver and a guide for the entire year.

Ukeles referred to the (at that stage all male) sanitation workers as "the housekeepers of the city" and expressed a desire to shatter misconceptions about the importance, and intelligence of sanitation workers, through making their labour and their stories visible.

This artwork successfully challenged ideas about who is important enough to make art about; what art can be (performance, conversation, stories, transport); and also made possible a new kind of social arts practice, which continues in contemporary art today.
Performance, documentation
1989-present
LANDING
Since 1989, Ukeles has been working on a reclamation project at the 2200-acre site of the Fresh Kills landfill on the borough of Staten Island, New York, which aims to make the site accessible to local people as both an artwork and open space. The landfill was closed in 2001, and the City Planning Department and Municipal Art Society began working with Ukeles and outside designers to envision an end-use design for the site, although this was hindered by the reopening of the landfill in the same year to receive the waste and debris material (including incinerated human remains from at least 300 people) from the World Trade Centre disaster.

Currently in production, Ukeles experiential artwork on the site, LANDING, will comprise of three components, which invite visitors to "land" in this newly public space in different ways: to "perch and float" on the cantilevered footbridge, Overlook, stand on the land itself (Earth Bench) and existing within, or inside the land, in Earth Triangle. The artworks are more like outdoor architectural elements, and can be walked on; sat on, or stood inside of by visitors.

This work has shifted over time, and is a unique project in that it acts out a long-term partnership between an artist and City Planning divisions. Ukeles was critical of other works in the Land Art movement, as many of them are difficult to reach and experience. Landing is an intervention in the earth which is specifically made to be accessible and enjoyable for people living in Staten Island. The city will even provide public transport to get to the rehabilitated site.
Earthwork
Similar Art
Untitled (1968)
Asphalt Rundown (1969)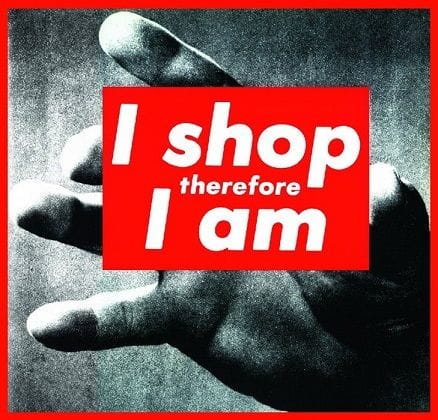 THE ADVANTAGES OF BEING A WOMAN ARTIST (1989)
Related Artists
Related Movements & Topics