Luc Tuymans
Belgian Painter
Born: 1958
Mortsel, Belgium
The small space between the picture's explanation and the picture itself provides the only possible perspective on the painting. Every picture is incomplete, just as every memory is also incomplete.
Summary of Luc Tuymans
Many artists use art to help make sense of, and process, the world around them. Luc Tuymans has become one of the world's most influential painters in doing just this. His eerie figurative works transform people and events from our global news and cultural feeds into unsettling examinations of history and memory. Social and political events from the world stage become memorialized on his canvas, albeit with a distinct lack of the artist's personal opinion. It's as if he is creating a veil, once removed from the actual event, in order to allow viewers to investigate their own feelings without the pull of direct culpability. His art positions ambiguity as a keystone to our communal existence.
Accomplishments
Tuymans sources popular media and news imagery, utilizing it to inspire his paintings both in subject matter, and techniques such as close cropping. This allows for instant familiarity for viewers but has also landed him in hot water with regards to being called a plagiarist.
The artist enjoys the distance between himself and his subject matter that the camera facilitates which he mimics by using his paintings to do the same. By painting a world event or important cultural figure, he is adding one more layer to that distance for his viewers.
In order to induce his signature ambiguity, Tuymans employs such measures as pale, muted palettes, wet on wet and choppy brushstrokes, and an often times distinct lack of detail to his painting. This allows for the viewer to use the limited information to formulate their own opinions and associations, culled more from the unconscious rather than the literal facts on the canvas.
A suggestion of horrors, dangers, or uncomfortable circumstance that take place beyond the painting's borders is typical of the artist's work. This causes viewer's to question what lies beyond what they are told or think they know about contemporary events.
Tuymans is often referred to as a political artist, and has indeed referred to life in general as a war zone. In so much that he as described history as chock full of unreliable information, he could also be considered a silent activist, presenting our media's constant fodder to us as documentation for further investigation into truth and falsity.
Biography of Luc Tuymans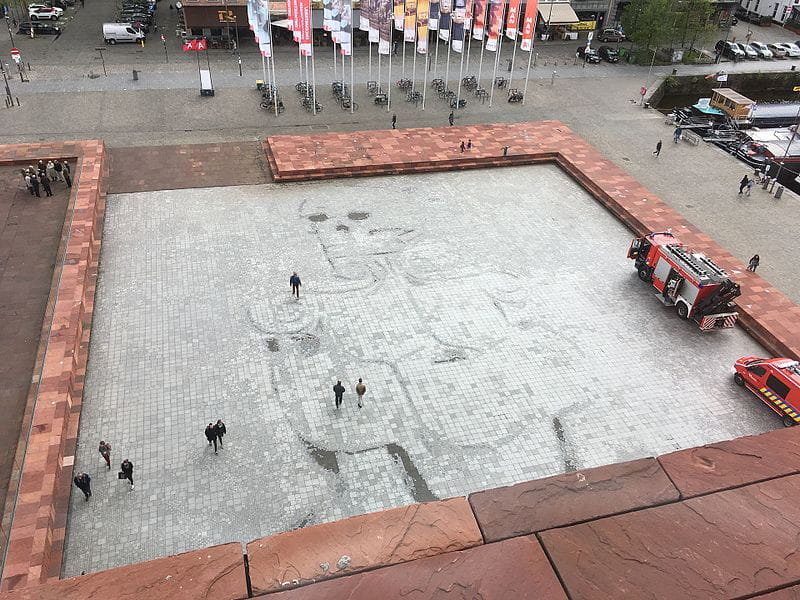 Luc Tuymans was born in Mortsel near Antwerp, Belgium in 1958. Although he has since described Antwerp as a city "of smartasses and troublemakers," he has always lived in Belgium and continues to call the area home. In an interview with author Elīna Čivle-Üye, he states: "I was born here and am somehow linked to this place."
Important Art by Luc Tuymans
Influences and Connections
Influences on Artist
Influenced by Artist
Influenced by Artist
Artists
Paulina Olowska

Ivan Grubanov
Friends
Stan Douglas
Useful Resources on Luc Tuymans