Richard Tuttle
American Sculptor, Painter, Print-maker, and Installation Artist
Born: July 12, 1941
Rahway, New Jersey
Everything in life is a drawing, if you want. Drawing is quite essential to knowing the self. Art that survives from one generation to the next is the art that actually carries something that tells society about self.
If you're going to be a visual artist, then there has to be something in the work that accounts for the possibility of the invisible, the opposite of the visual experience. That's why it's not like a table or a car or something. I think that that might even be hard for people because most of our visual experiences are of tables. It has no business being anything else but a table. But a painting or a sculpture really exists somewhere between itself, what it is, and what it is not - you know, the very thing. And how the artist engineers or manages that is the question.
For me the kind of art experience where you go beyond the cognitive levels is the big hit...[when you can] suddenly climb Mount Everest, because it's so transforming, truth-yielding, energizing, and renewing. That's what good artists can give you.
I consider myself a servant, and what I'm serving is mankind and society.
Each person, everyone ever born, has a unique scale. The day you find it is a day you remember. It changes your life. Your parents may determine your size, but you determine your scale.
Human experience is a constant struggle between the real and the unreal.
The key to the Turbine Hall project is scale. A seed wants to grow; it has growth potential. Sometimes I start drawing on a piece of paper and can hardly keep it on the page.
I like very much this combination where you could simultaneously make the most intelligent thing that could be made at the same time it would look completely dumb. And between the dumbness and the staggering intelligence, it opens a world.
If you can appreciate the work of an artist a generation younger than you are and appreciate it with the same intensity and the same completeness that you can of your own generation, you get art in your life that you never would have had, and you can bring that back into your own confines and improve your work.
Summary of Richard Tuttle
One of the most lyrical and spiritually-minded of contemporary artists, Richard Tuttle has produced a body of work that is as difficult to categorize as it is intuitively pleasurable to engage with. Coming of age in the era of Conceptual and Minimalist art in North America, he took and contributed much to both movements, but incorporated a range of artisanal techniques into his practice - including printmaking and weaving - alien to the austere credos of his peers. The result is an art which is both esoteric and immediate in its appeal, both visually pleasurable and conceptually sophisticated, alluding to the everyday world of the materials used to compose it while simultaneously gesturing towards an ineffable or dreamlike plane of being only accessible through creative experience.
Accomplishments
While many male artists of Tuttle's generation created works on an imposing scale - from Land artists such as Robert Smithson to abstract sculptors like Mark di Suvero - Tuttle's work has become a byword for smallness and humility (in spite of the huge scale of his 2014 I Don't Know piece). The use of humdrum, found materials to create works that would sit on a desk or in the palm of a hand, indicates an egalitarian streak, a love for, and celebration of, the everyday routines and the detritus of humanity.
Working with organic and spontaneous-seeming visual and physical forms, a bright color palette, and a clear sense of the significance of artist's touch, Tuttle has moved decisively beyond the impersonal aesthetic of Conceptual and Minimal art. Indeed, it is possible to argue that he has brought an idea of 'soul' or 'spirit' to the methodical and process-based practices that grew out of those genres.
Notwithstanding his sense of the social significance of his work - he has called the artist a "servant [...] of mankind" - Tuttle's practice is also marked out by a strain of esotericism. Describing art as a means of accessing 'the invisible', he has attempted through his work to gesture towards a plane of forms and ideas beyond waking experience, offering a series of related pronouncements leaning on a notion of hidden 'line' or language, as ambiguous and enticing as the practice they describe.
Biography of Richard Tuttle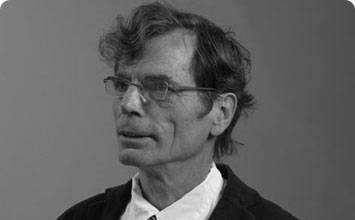 At the age of five, Richard Tuttle realized the profound impact which art would have on his experience of the world. In an interview with curator Molly Donovan, Tuttle recalls sitting in his childhood living room and watching his grandfather draw from across the room, and being mesmerized by the harmony he sensed between "eye/brain, hand and heart/spirit." By his first day of kindergarten, Tuttle knew that he too would be an artist: when the teacher passed out paper and a box of crayons, he remembers, it felt like the first day of his life. He believes that spirit of the work he created as a very young child continues to surface throughout his practice.
Important Art by Richard Tuttle
Influences and Connections
Influences on Artist
Influenced by Artist
Influenced by Artist
Artists
Thomas Hirschhorn

Jim Hodges

Sarah Sze
Friends
Mei-Mei Berssenbrugge
Movements
Contemporary Sculpture
Useful Resources on Richard Tuttle