Susan Rothenberg
American Painter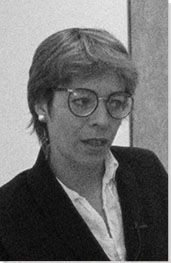 Born: January 29, 1945
Buffalo, New York, USA
Died: May 18, 2020
Galisteo, New Mexico
I almost feel I can take the most banal subject matter and made a good painting out of it.
Summary of Susan Rothenberg
Rothenberg happened upon the subject of the horse in her paintings, not with the greatest of intent, but instead through a process of intuition. She does not claim political or social motivation in the creation of her pictures, and yet her paintings highlight the most vital urge of all, that of mark making as means to mimic and pay homage to the visible world around us. Indeed, it has often been said that Rothenberg's works are akin to giant cave paintings, and thus call upon our collective and ancestral memories. Thick layers of paint with flickers of other colors beneath also recall rich and elaborate icon paintings, and as such the artist's horse comes to represent an icon of American life. The horse is a creature - perhaps like the artist herself -tamed by human innovation but essentially wild by nature.

Having supported other artist's performances early in her career, for example those of Joan Jonas, once Rothenberg hit on the motif of the horse in the mid-1970s she became quickly well known in her own right, and particularly amongst Neo-Expressionist circles. Fatefully, when Rothenberg met fellow artist Bruce Nauman during the late 1980s he already owned a large ranch full of horses situated in the New Mexico desert. Captivated by the spiritual energy of this land, together the two artists moved there permanently and continue to live and work in the same place to this day.
Accomplishments
Rothenberg has achieved great success as an instinctive painter, holding on to a formal technique, pleasure in material, and a quest for proportional beauty in times when the pressure is always to be more political. Making colossal paintings, similar in their exquisite handling of paint to those of Agnes Martin, Rothenberg paradoxically uses size to draw our attention to the importance of quiet simplicity, to give due attention and space to relatively ordinary everyday musings.
Like the pioneering English photographer, Eadweard Muybridge, Rothenberg is particularly good at capturing motion through her depiction of horses. Departing from the Victorian representation of the creature however, the artist presents a less realistic and more a mystical depiction designed to uncover feelings of hidden and ancient spirituality.
She successfully uses the technique of sparseness and presentation of parts to ultimately give a more profound image of the whole. Sometimes there are separated limbs, floating eyes, and multiple heads strung across the artist's canvas and as such, fragmentation comments more acutely on the fluid and uncontainable nature of human identity.
In her relationship with Bruce Nauman, as artists in love, the couple created a truly alternative life together. Like Georgia O'Keeffe and Alfred Stieglitz they became in tune with the land rather than simply taking from it (as is often the case with city living) and can thus be credited for showing a view of 'real' America. Interestingly, like O'Keeffe's, Rothenberg's paintings often have a 'flag-like' quality to them and arguably become more meaningful than the commonly known stars and stripes version.
Biography of Susan Rothenberg
Susan Rothenberg was born in Buffalo, New York in 1945 and spent most of her youth there. While her parents simply wished for her to graduate college and marry a man with a stable profession, such as a doctor, Rothenberg defied expectation and became interested in art from an early age. Her grandfather was a house painter and a family friend was an amateur artist, and together these influential characters, as well as frequent trips to the Albright-Knox Art Gallery stoked an enthusiasm for both painting and sculpture. Both in her youth and beyond, Rothenberg also loved rock 'n roll and dance, and she had professional training in modern dance and ballet.
Important Art by Susan Rothenberg
Influences and Connections
Influences on Artist
Influenced by Artist
Influences on Artist
Movements
Futurist Dynamism
Influenced by Artist
Artists
Kate Walters
Useful Resources on Susan Rothenberg