Giovanni Bellini
Venetian Painter
[Bellini's] expression of certain emotions is as poignant as any in the whole range of art, but it is never ecstatic or excessive; with him sorrow is never desperate, compassion never effeminate, nor does the tenderest affection ever verge on sentimentality
Summary of Giovanni Bellini
Few artists in the history of painting can match the contribution of the Venetian, Giovanni Bellini. Bellini can be credited with bringing a humanistic quality to his religious and mythical scenes. He was also at the vanguard of developments in oil painting and, having dispensed of the egg and water tempera method, he used oil paints to evoke a heightened sense of scenic ambience. Whereas the painted landscape was generally viewed with a stuffy distain by the artistic elite, Bellini treated it with a respect and attention to detail that brought it, though much later, a new generic credibility. And, quite apart from his own magnificent contribution to the canon of the Renaissance, he tutored Titian who, remarkably, even surpassed his grand and graceful Venetian master.
Key Ideas
Though a loyal son of Venice, Bellini was open to outside influences from within Italy and from Northern Europe. His work bears the influence of new ideas in anatomical perspective as well as a willingness to test the artistic possibilities for oil paint, newly exported into Italy through the port of Venice.
For a man of such hardy Christian convictions, Bellini was resolved to using painting to convey the nuances of the human figure. His figures, both mortal and sacred, were painted thus with a lightness of touch that brought a new human tenderness to his religious and mythical parables.
Bellini's experiments with oils only added to the general elegance of his work. He perfected through oils a technique that allowed for the most subtle gradations of color. His sophisticated paintings set the bar by which others would be judged.
Unlike so many of his contemporaries, Bellini shows great respect for the natural landscape. The natural world was typically designed to add dramatic effect to the painted narrative, but there was a sparseness to Bellini's landscapes that were based on the open countryside in which he grew up.
In addition to his subtle rendering of costume and skin pigmentation, Bellini was able to add to the meteorological ambience of his scenes through his great mastery of light and color.
Biography of Giovanni Bellini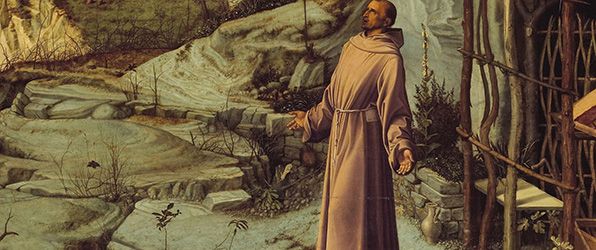 With his intense exploration of earthly space and natural light, Bellini's work is masterful. Leading UK art critic Jonathan Jones has even described the Venetian master as a rival to Leonardo da Vinci himself.
Important Art by Giovanni Bellini